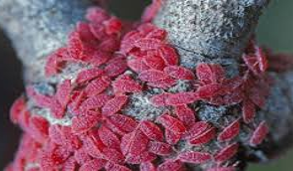 As we search and research the Word diligently, we travel the path of hermeneutic. We interpret the scripture to better guide our lives and confirm our faith into certainty. Jewish hermeneutics has a specific type of interpretation known as remez. Simply put, a remezis a hint of a hidden message that is found by searching out the deeper meaning; often, this is done by analysing a word, recognising the power of symbolic language, and/or connecting with other supportive scripture.

A remez, like the pearl of great price, is a tiny treasure that reside within the word, just below the surface, or presents itself hidden in plain sight.
6 But I am a worm, and no man; a reproach of men, and despised of the people.