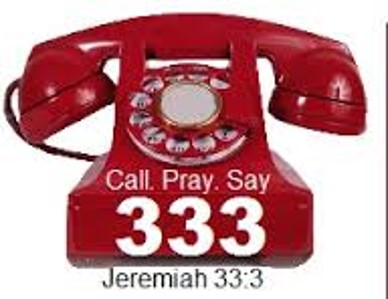 False Calls:
⦁ On average, only 34% of calls to 111 are real emergencies.
Spark introduced a penalty fee in 2002
⦁ Thus, misuse of the 111 service after the first false call made in a month is a…?
$6 Fee
But One Line is:
⦁ Always Available.
⦁ No # block.
⦁ Never engaged.
⦁ No Fees ever.
3 "Therefore the showers have been withheld,
And there has been no spring rain.
Yet you had a harlot's forehead;
You refused to be ashamed.
4 "Thus says the Lord of hosts, the God of Israel, to all the exiles whom I have sent into exile from Jerusalem to Babylon, 5 'Build houses and live in them; and plant gardens and eat their [a]produce. 6 Take wives and [b]become the fathers of sons and daughters, and take wives for your sons and give your daughters to husbands, that they may bear sons and daughters; and multiply there and do not decrease. 7 Seek the [c]welfare of the city where I have sent you into exile, and pray to the Lord on its behalf; for in its [d]welfare you will have [e]welfare.' 8 For thus says the Lord of hosts, the God of Israel, 'Do not let your prophets who are in your midst and your diviners deceive you, and do not listen to [f]the dreams which [g]they dream. 9 For they prophesy falsely to you in My name; I have not sent them,' declares the Lord.
10 "For thus says the Lord, 'When seventy years have been completed for Babylon, I will visit you and fulfill My good word to you, to bring you back to this place.